Council on Foreign Relations AN OLIGARCH INSIDER GROUP.. WHISTLEBLOWER TELLS WORLD USA PLANNING FAKE WMD EXCUSE FOR WAR ON IRAN!
False Flag Event
For Iran War
Note, SCAN this wonderful definition of
False Flag Ops
at WIKIPEDIA first.
Warning to Iran suggests a staged event may be used to ensure "bombs fall on your Persian heads
"
Steve Watson, Sept 27, 07
Council on Foreign Relations
member
Gary Hart
, famed for stating that Americans will die en- mass on home soil this century, and for declaring 48 hours after 9/11 that it should be used "to carry out a new world order", has written a scathing letter to the leaders of Iran clearly warning that the U.S. government has a history of staging provocations in order to initiate conflict with other nations and that Iran could be next.
Hart references the sinking of the USS Maine in Havana harbor in 1898, which led to the Spanish American war, as well as the Gulf of Tonkin incident, which was ultimately the catalyst for air strikes on Vietnam.Why does Hart reference these two cases? Because they are both examples of staged managed events that were used to coerce the American public into supporting war.
The sinking of the Maine was immediately blamed on the Spanish, with the innovator of yellow journalism William Randolph-Hearst enflaming anti-Spanish sentiment in his papers by definitively claiming that it was a Spanish plot. No reliable evidence was ever produced linking Spain to the event and it is now widely believed that the event was at best a mechanical failure or at worst a false flag operation.
Similarly the Gulf of Tonkin incident saw President Johnson accuse NorthVietnamese PT boats of attacking strike carries in the gulf, the USSMaddox and the USS Turner Joy. Documents and tapes released via theFreedom of Information Act have since shown that Johnson knew that therewere no PT boats and no attacks, but still went ahead with lying to theAmerican public on national TV to garner support for escalating the warin Vietnam. Johnson also had the NSA fake intelligence data to make itappear as if the two US ships had been lost. Hart, one of the instigators of the Homeland Security apparatus that has evolved since 9/11, then goes on to state that American people are reluctant to go to war unless provoked and coldly remarks "For historians of American wars the question is whether we provoke provocations."
He then mentions the Iraq war and refers to how the public was duped into accepting the invasion via the specter of 9/11. Hart writes "even in this instance, we were led to believe that the mass murderer of American civilians, Osama bin Laden, was lurking, literally or figuratively, in the vicinity of Baghdad."
To those who do not read history Gary Hart's letter makes for aconfusing read, but to those who know anything about stagedprovocations, the intent is clear. Hart is declaring that the elitecontrolled US government has attacked countries based on false pretensesin the past and will gladly do so again.
Hart's declarations carry the same sentiment as those of fellow globalist Zbigniew Brzezinski earlier this year. The Former National Security Advisor and founding member of the elite policy making group the Trilateral Commission implicitly warned a Senate Foreign Relations Committee that an attack on Iran could be launched following a staged provocation in Iraq or a false flag terror attack within the U.S.Brzezinski alluded to the potential for the Bush administration to manufacture a false flag Gulf of Tonkin type incident in describing a "plausible scenario for a military collision with Iran," which would revolve around "some provocation in Iraq or a terrorist act in the US blamed on Iran, culminating in a 'defensive' US military action against Iran that plunges a lonely America into a spreading and deepening quagmire eventually ranging across Iraq, Iran, Afghanistan and Pakistan."
Texas Congressman and Presidential candidate Ron Paul has also recentlywarned that a "Gulf of Tonkin like event" may be used to provoke airstrikes on Iran as numerous factors collide to heighten expectationsthat America may soon be embroiled in its third war in six years.
Here is Gary Hart's letter in full:
Unsolicited Advice to the Government of Iran
Presuming that you are not actually ignorant enough to desire war with the United States, you might be well advised to read the history of the sinking of the U.S.S. Maine in Havana harbor in 1898 and the history ofthe Gulf of Tonkin in 1964.
Having done so, you will surely recognize that Americans are reluctantto go to war unless attacked. Until Pearl Harbor, we were even reluctantto get involved in World War II. For historians of American wars thequestion is whether we provoke provocations.
Given the unilateral U.S. invasion of Iraq in 03, you are obviouslythinking the rules have changed. Provocation is no longer required totake America to war. But even in this instance, we were led to believethat the mass murderer of American civilians, Osama bin Laden, waslurking, literally or figuratively, in the vicinity of Baghdad.
Given all this, you would probably be well advised to keep your forces,including clandestine forces, as far away from the Iraqi border as youcan. You might even consider bringing in some neighbors to verify thatyou are not shipping arms next door. Tone down the rhetoric on Zionism.You've established your credentials with those in your world who thriveon that.
If it makes you feel powerful to hurl accusations at the American eagle,have at it. Sticks and stones, etc. But, for the next sixteen months orso, you should not only not take provocative actions, you should notseem to be doing so.
For the vast majority of Americans who seek no wider war, in the Middle East or elsewhere, don't tempt fate. Don't give a certain vice president we know the justification he is seeking to attack your country. That is unless you happen to like having bombs fall on your head.
<![if !supportEmptyParas]><![endif]>
READ STEVEN KINZER's BOOK "OVERTHROW" on the last dozen FALSE FLAG OPS USA did!!!Kinzer's book is the seminal one on the subject. But CIA website seems to admit that such things exist!

FALSE FLAG THEORY 101
https://www.cia.gov/library/center-for-the-study-of-intelligence/csi-publications/csi-studies/studies/vol48no2/article10.html
<![if !supportEmptyParas]><![endif]>
THE ABOVE URL is the CIA WEBSITE but it actually has an article on false flag operations.


Well, whose hand do you THINK it is?
ALTERNET has some of the many FALSE FLAG OPS wreaked to blacken or tar a nation, accusing it of attack so that the fascist liar can start a war http://www.alternet.org/audits/39416/
<![if !supportEmptyParas]><![endif]>
" I cannot believe that Gary Hart is dumb enough to a.) be a whistleblower against his own country, b.) wave a phony red muleta at the Persians a smart olecountry that is thousands of years old, not 300 years old .Or C.) Believe he could enhance his own career with such a POST. Not to say I don't like it when someone does a STOCKMAN (David Stockman ratted out his boss' Ron Reagan's Policy in a top mag article while he worked on Ronnie's staff.) Why would GARY HART DO THE SAME THING? I partly believe this was for not-so-savvy AMERICANS to read. But a 4th possibility exists: that it's false and Hart never wrote this letter. Because Hart cites the two most obvious examples of a phony baloney false flag op that ever occurred, not including HITLER's dragging out some bodies he'd dressed as Polish soldiers, saying POLAND HAD ATTACKED Germany, enabling Reich to enter Poland in1939. Or justify Kristallnacht which signaled the beginning of all Jews being sent out of Germany to the camps. It is always some awful event which now allows the GOV to say 'OK GANG, ALL BETS ARE OFF." Which many researchers feel 911 was as it justified PENTAGON and WHITE HOUSE moving on IRAQ, salted and peppered with 'WEAPONS OF MASS DESTRUCTION in SADDAM's HANDS LIES
<![if !supportEmptyParas]><![endif]>
* * * * * * * * * * * * * * * * * * * * * * * * *
<![if !vml]>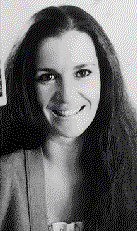 <![endif]>Our POSTER is ANITA SANDS HERNANDEZ, Los Angeles Writer, Futurist and Astrologer. Catch up with her websites TRUTHS GOV WILL HIDE & NEVER TELL YOU, also The FUTURE, WHAT'S COMIN' AT YA! FRUGAL LIFE STYLE TIPS, HOW TO SURVIVE the COMING GREAT DEPRESSION, and Secrets of Nature, HOLISTIC, AFFORDABLE HEALING. Also ARTISANRY FOR EXPORT, EARN EUROS....* Anita is a FUTURE READER in more ways than ONE She can do your NATAL HOROSCOPE, FUTURE READING. Write her at astrology@earthlink.net ). Get a 15$ natal horoscope "my money/future life/ mate/ sweetheart/ child destiny" reading now + copy horoscope as a Gif file graphic! No smarter, more accurate astrologer out there!
<=== BACK TO TRACKING THE ECONOMY, an INDEX PAGE
<===BACK TO MONEY SECRETS ONLY THE EXPERTS KNOW
<=== BACK TO SECRETS THE GOV DOES NOT WANT YOU TO KNOW
<=== SHOW ME THE FIX INDEX PAGE.
<== SHOW ME THE HAPPY R)EVOLUTION PAGE
<=== BACK TO "GUERILLA CAPITALISM" -- THE SOLUTION!
<====BACK TO THE "VITAL SIGNS OF A DYING ECONOMY" the "FUTURE" WEBPAGE
<==== BACK TO THE WALL STREET MELTDOWN WEBSITE, with "WHAT TO DO TO SURVIVE" TIPS
<=== BACK TO ENRON PLANET, the DOOMSDAY SCENARIO!
<====BACK TO THE HOLISTIC GOURMET, BON MARCHE
<=== BACK TO THE GLEENERS PAGE
<====START YOUR OWN CHARITY, CHANGE THE WORLD ARCHIVE
<=== BACK TO THE FRUGAL INDEX PAGE
<---- BACK TO THE FREE MONEY INDEX PAGE
<------ BACK TO THE DUMPSTER DIVING 101 TRAINING COURSE
<=== BACK TO THE PROPAGANDA TRIX GOV USES ON YOU, ARCHIVE
BACK TO THE PSYCHOLOGICAL UPGRADE, A NEW WAY TO EARN A LIVING
BACK TO STUDIES ON THE PSYCHOLOGY OF EMPIRE, GLOBAL ELITE
BACK TO JERRY's REFRIGERATOR, and the TIN FOIL HAT COLLECTION OF CONSPIRACY THEORIES
signed ANITA SANDS HERNANDEZ from astrology @earthlink.net
~^~^~^~^~~^~^~^~^~^~^~^~^~^~^~^~^~^~^~^~^~